Basic Facts
Lyme disease is an infection caused by  a bacteria  called  Borrelia burgdorferi. It is caused by a type of bacterium called a
spirochete. Infected ticks  can transmit the spirochetes to the humans and animals it bites. There are other modes of transmission too such as congenital and possible other insects. New evidence is showing Lyme disease may also be sexually transmitted but there is still some debate in this area.It is a multi systemic disease which causes a multitude of symptoms.
Click Here to see Symptoms
Click here to see Treatments
What does a Lyme Rash Look Like? Click on picture below to see more. Remember not all people infected with Lyme get a rash. According to ILADS less then 50% of people infected ever get a rash. See "Ilads Quick Facts" here.
About the debate
For some reason there is a lot of debate about whether Chronic Lyme Disease exists. If you would like to read more about this topic please click here.  There are also several books written on the subject such as Lab 257: The Disturbing Story of the Government's Secret Germ Laboratory
, The Baker's Dozen & the Lunatic Fringe: Has Junk Science Shifted the Lyme Disease Paradigm?
, and God Science: The Secret World of Rampant Genetics, Hidden Illness, and Biotech Profiteering
.
.
Lyme Disease Websites and Organizations
Lymepedia
A state by state list of support groups and Lyme news.
Lymedisease.org
LymeDisease.org is a non-profit corporation that is a central voice for Lyme patients across the nation through advocacy, education and research. Since 1989, LymeDisease.org (formerly CALDA) has been revolutionizing the Lyme disease arena in public policy, advocacy, and science. Our grassroots membership and state based on line network reach thousands, providing a powerful voice for patients across the country. We seek the hard truths, ask the tough questions, and are not afraid to rock the boat.

Empire State Lyme Association
Our mission is advocacy, education of the public, education of health care professionals and Lyme and associated disease research.  Empire State is based in Manorville, NY and is active in local, state, and national issues.  There is a desperate need for public awareness of tick-borne illnesses.
Global Lyme and Invisible Illness Organization– This organization will be a charity started by Karen Smith and Lisa Hilton. The goal is to bring Lyme awareness worldwide using different strategies such as billboard campaigns, and brochures in different languages. This organization is also the founder of projects such as Red Shoe Day to remember those we lost, and the Blanket Fort parties on holidays to make sure Lyme patients have support and not feel so all alone and to also send care packages to children who are ill or who's parents are and can't afford gifts. The goal is to also keep a record of events that happen globally such as the Worldwide Lyme Protest to help keep countries united.
Ilads
ILADS is a nonprofit, international, multi-disciplinary medical society, dedicated to the diagnosis and appropriate treatment of Lyme and its associated diseases. ILADS promotes understanding of Lyme and its associated diseases through research and education and strongly supports physicians and other health care professionals dedicated to advancing the standard of care for Lyme and its associated diseases.
Tick Borne Disease Alliance
Formerly known as Turn The Corner, Dynamic, inclusive and passionate, the Tick-Borne Disease Alliance is dedicated to raising awareness, promoting advocacy and supporting initiatives to find a cure for tick-borne diseases, including Lyme.
CanLyme
A Canadian Website and Forum for Lyme Disease
Dr Murakami Center For Lyme
The Dr. E. Murakami Centre for Lyme Research, Education and Assistance was founded by Dr. E. K. Murakami and operates as a not-for-profit Corporation. We hold charitable status as registered with the Canadian Government, thereby allowing us to issue charitable tax receipts. Dr. Murakami's passion for providing effective and life-saving treatment plans to victims of Lyme disease has been the core of the Centre's existence.
Lyme Support Network
The Lyme Support Network is an Illinois  non-profit  organization dedicated to making a difference by building awareness of Lyme Disease within our community.  Our primary goal is to serve as a support group for people with Lyme Disease and / or other tick-borne diseases.  Our work also includes advocacy to help increase the level of knowledge and understanding of Lyme Disease among the general public and the medical community.
Whatislyme.com: Resources on support groups, news, events and anything related to Lyme, including patient's stories, children and Lyme.
Wisconsin Lyme Network
" Wisconsin Lyme Network is a statewide nonprofit organization whose mission is to raise awareness, provide education and support, and promote research for vector-borne illnesses to the patients, medical community and the general population in Wisconsin."
Lyme Patient Blogs
My Path to Wellness: A songwriter's battle with Lyme disease and the journey that followed
Into the Lyme Journey this blog is to document my journey fighting Neurological Lyme disease and to bring awareness to Lyme Disease, which is quickly becoming the most misdiagnosed, misunderstood illness in the United States.
Living Lyme A very inspirational blog on how to deal with the complications of Lyme and treatment.
Lyme Disease Resource LymeDiseaseResource.com is a website aimed at those interested in or suffering with Lyme disease and/or the many other infections carried by ticks.
Lyme Live, Website for Germany Lyme Friends: hier geht es darum das Thema Borreliose weiter an die Öffentlichkeit zu bringen, und Erfahrungen, neueste Erkenntnisse, erstellt von Betroffenen zu teilen!
Lyme Thriving An inspirational blog by Jenny Rush that teaches you about healing from within. Jenny offers free teleconferences and does retreats for Lyme patients.
WhatisLyme.com  This is a blog which contains numerous articles regarding Lyme disease, lists of support groups by state and country and all the latest news on Lyme disease. If you are looking for any information on Lyme disease check out this site. It is like a directorial for anything Lyme disease.
Lyme Support Groups
Click Here for List of Facebook Groups
Click Here for List of Support Groups by States
Click Here for List of Support Groups by Country
Books
Lyme Awareness Products
Let us know if you are a Lyme patient and have a store you would like us to list.
Please Visit the Following Stores
Visit the Lyme Shop to purchase Lyme awareness items and crafts made by Lyme patients to help support them.
May is Lyme Disease Awareness Month Tee Shirt
by
wheresthekarma
Browse more Lyme T-Shirts at
Zazzle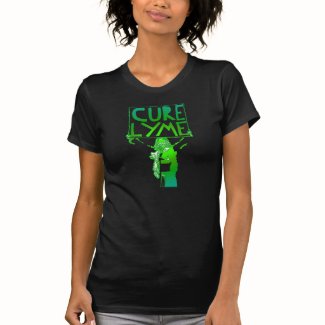 T-Shirt
Put
photos on t-shirts
at zazzle.com.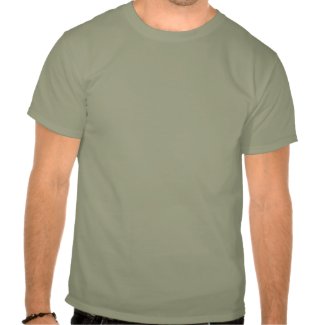 Customizable I Wear a Lyme Disease… – Customized T-shirt
by
cancerapparel
View
custom t-shirts
online at Zazzle